Hey there! Do you love watching local TV shows and news on your smart TV? But what if you don't have an antenna? Don't worry, because we've got you covered! In this easy guide, we'll show you how to get local channels on smart TV without antenna. Let's dive right in!
Explore Streaming Services
So, today we're talking about how to get local channels on smart TV without antenna. One of the coolest ways to watch local channels without an antenna is by using streaming services. These services bring all your favorite shows right to your smart TV. Here are some key points to remember:
YouTube TV

YouTube TV is a special way to watch TV shows and channels on your devices. It's like having a TV subscription, but instead of using a cable or satellite, you use the internet. You can watch live TV and shows whenever you want. The best part is that you can record as many shows as you want using something called cloud DVR. It's like having a big storage space in the sky for your favorite shows.
You can watch YouTube TV on different devices like smart TVs, phones, and tablets. And guess what? You can even watch on more than one device at the same time. YouTube TV is great because it's flexible, convenient, and you don't have to sign any long contracts. Plus, it's usually cheaper than regular cable TV. So, you get to watch your favorite shows whenever you want, and it's super easy to use!
Sling TV
Sling TV is an internet television service that streams live TV channels and on-demand content. Users can access Sling TV through various devices and subscription plans. It offers two base packages (Sling Orange and Sling Blue) with different channel lineups, and there's also a combined package (Sling Orange + Blue). Users can add extra channel packages to customize their subscriptions.
Sling TV provides on-demand content and a cloud DVR feature for recording shows. Its benefits include cost-effectiveness, flexibility, no contracts or hidden fees, portability, and a wide variety of channels for personalization.
You May Also Like: Top 100 Cool Gadgets for Everyday Life – Smart Living at Your Fingertips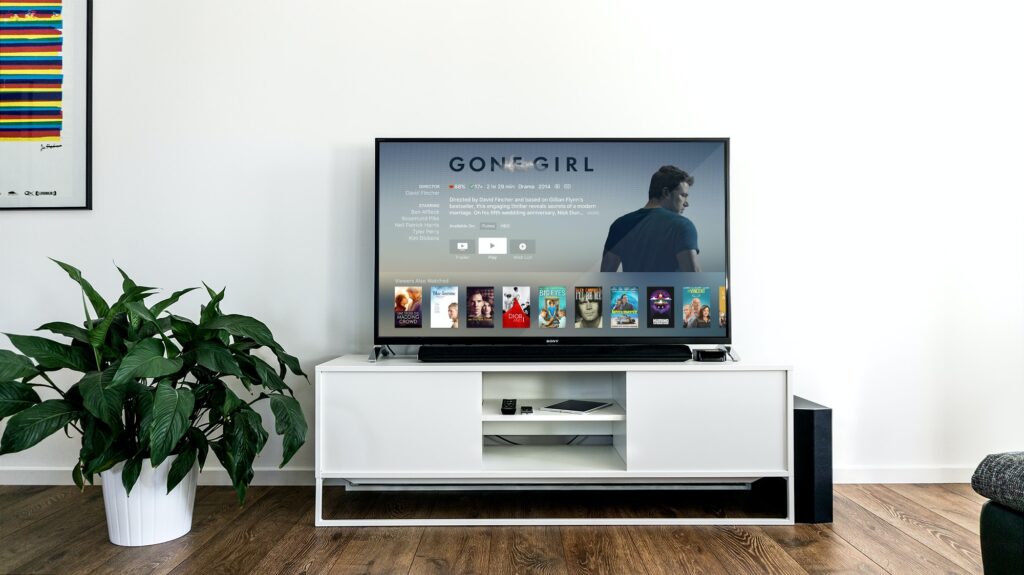 Hulu + Live TV
Hulu + Live TV is a service that lets you watch TV shows and movies. Here's how it works:
First, you have to subscribe to Hulu + Live TV by paying a monthly fee. This gives you access to both the on-demand library and the live TV channels. There are many channels to choose from, like ABC, CBS, NBC, FOX, CNN, ESPN, and more. The channels you get may depend on where you live and the package you choose.
Once you're subscribed, you can watch the shows and movies on different devices, such as TVs, phones, tablets, and game consoles. But you need an internet connection to use Hulu + Live TV. Besides, live TV, Hulu + Live TV also lets you watch lots of other shows and movies in their on-demand library. There are thousands of choices, including documentaries and shows made by Hulu.
If you can't watch a show when it's on, don't worry! Hulu + Live TV has a feature called Cloud DVR. It's like a special recorder that saves the shows you want to watch later. You can even skip commercials when you watch the recorded shows. That's how Hulu + Live TV works! You pay a monthly fee, choose your channels, watch on different devices, access an on-demand library, and record shows with cloud DVR.
Benefits of Using Streaming Services
No Need for an Antenna
Wide Range of Channels
User-Friendly Interface
Live TV and On-Demand
Record and Watch Later
Flexibility and Customization
Free Trials
Tap into TV Network Apps
Did you know that your favorite TV networks have their own apps? Networks like ABC, NBC, and CBS have their very own apps that you can download on your smart TV. Network apps are special applications or software that are developed by TV networks and broadcasters. These apps allow viewers to access and watch their favorite shows, movies, news, and other content directly on their smart TVs or other devices, without the need for traditional methods like antennas or cable/satellite subscriptions.

Each network typically has its own app, such as the ABC app, NBC app, CBS app, and many more. These apps often provide additional features like on-demand content, exclusive extras, and user-friendly interfaces, enhancing the viewing experience and giving users more control over what they watch. Here are some popular TV network apps for you:
ABC app
Download the ABC app on your smart TV and watch your local ABC channel live.
NBC app
Get the NBC app and enjoy live streaming of your local NBC channel.
CBS app:
The CBS app allows you to stream your local CBS channel and catch up on your favorite shows.
Benefits of Using TV Network Apps
Direct Access to Local Channels
Convenience at Your Fingertips
On-Demand Content
Exclusive Extras
User-Friendly Interface
Parental Control
Updates and Notifications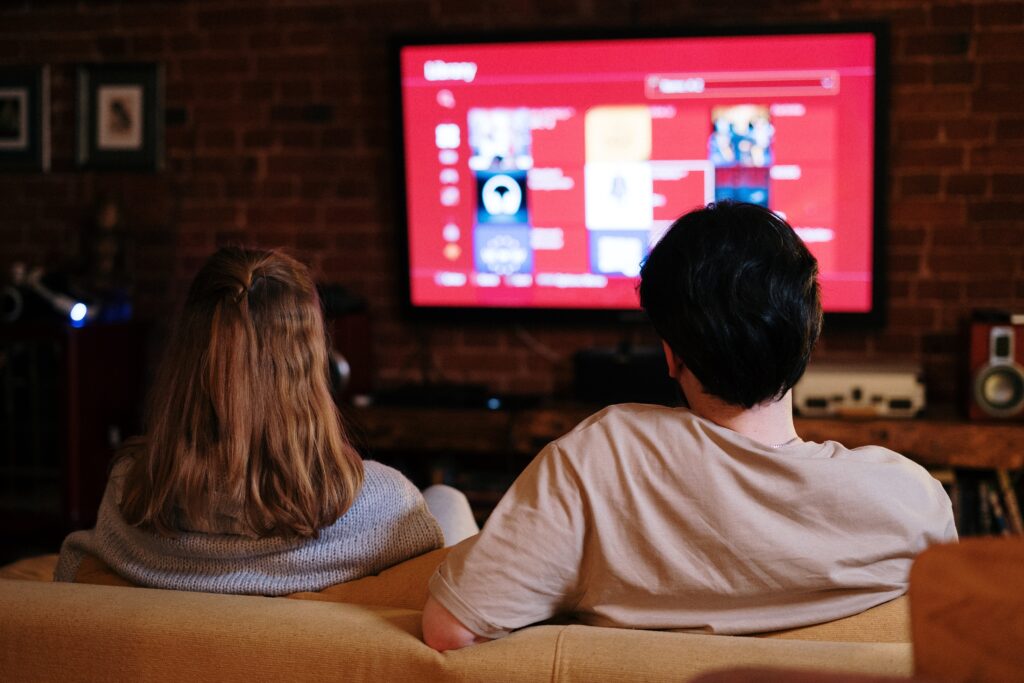 Superpowers of IPTV
IPTV stands for Internet Protocol Television. It is a technology that allows television programming and content to be delivered through the Internet instead of traditional methods like satellite or cable TV. With IPTV, you can stream TV channels, movies, shows, and other multimedia content over an internet connection.
Unlike traditional TV broadcasting, which transmits signals through antennas or cables, IPTV uses internet protocol (IP) networks to deliver content to viewers. This means that you can access and watch TV programs and movies on various devices, such as smart TVs, computers, tablets, smartphones, and streaming boxes, as long as you have an internet connection.
Here's how you can tap into the power of IPTV for local channels:
Find a reliable IPTV service that offers local channels for streaming on your smart TV.
Follow the instructions provided by the IPTV service to set up and access the channels.
Enjoy a wide range of local channels without the need for an antenna.
By utilizing IPTV, you can have a more personalized and versatile TV experience, tailoring your viewing choices according to your preferences and enjoying a variety of content from different sources and locations.
Benefits of Using IPTV
Vast Selection of Channels
Flexibility in Content
Compatibility with Multiple Devices
Interactive Features
Customized Channel Lineup
High-Quality Streaming
Easier Access to International Content
Meet OTA Streaming Devices
OTA streaming devices are small gadgets that connect to your smart TV and let you watch local channels without an antenna. Here are some popular devices and their features:
Roku
Roku devices offer a variety of streaming options, including access to local channels. You can navigate through different channels and enjoy your favorite local shows hassle-free.
Fire TV
Fire TV devices provide seamless access to local channels with their user-friendly interface. Simply connect the device to your smart TV and explore the world of local TV content.
Conclusion: Your Local Channels Awaits!
So there you have it, folks! I think you've got your answer regarding how to get local channels on smart TV without antenna. Getting local channels on your smart TV without an antenna is easier than you might think. With streaming services, network apps, IPTV, and OTA streaming devices, you have a world of local TV content at your fingertips. Say goodbye to antennas and hello to convenience!
Remember, it's important to always ask a grown-up for help when setting up new devices or using new apps. Now go ahead, grab that remote, and enjoy your favorite local shows on your smart TV! Happy watching!
We hope this simplified guide helps you unlock local channels on your smart TV. If you have any questions or need further assistance, feel free to reach out. Enjoy your TV time!
Mehedi Miraz is the creative mind behind PrideGadget.com. With an insatiable passion for gadgets, he crafts captivating blog posts that mesmerize readers. His vast knowledge in technology guarantees informative and inspiring content, making him a go-to for gadget enthusiasts everywhere.